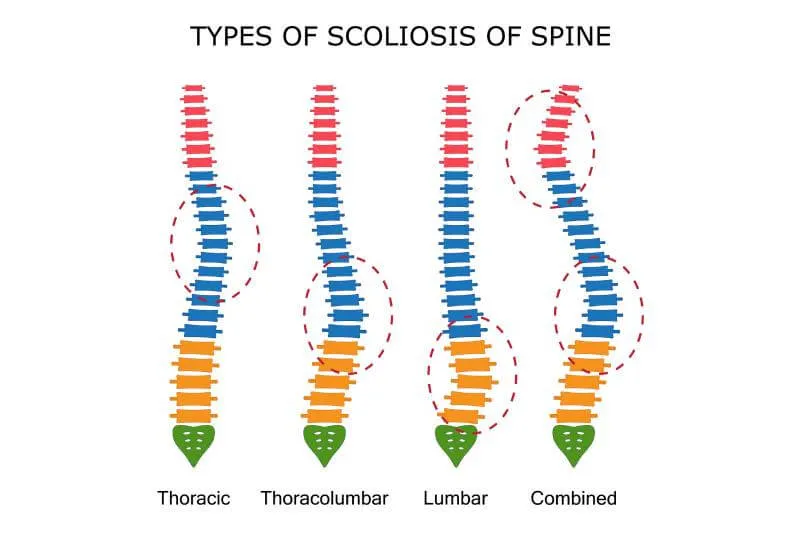 Scoliosis Chiropractor Near Me in Terrace, Canada
Contact SpineFit today to schedule an appointment with a chiropractor for scoliosis pain relief. We offer convenient scheduling options, friendly service, and expert care for patients in Terrace and the surrounding area.
Can a Chiropractor Fix Scoliosis?
A chiropractic scoliosis specialist from SpineFit can develop a non-invasive treatment to help address the symptoms of scoliosis, including back pain. With effective scoliosis treatment chiropractic care, you may notice a significant improvement in the curvature of your spine.
Can a chiropractor fix scoliosis pain? While a chiropractor for scoliosis pain may not completely straighten the spine, we can help reduce the pain and improve posture. This allows you to get more out of life instead of dealing with constant pain and discomfort.
What is Chiropractic Therapy for Scoliosis?
A scoliosis chiropractor offers specialized chiropractic care for scoliosis using a variety of techniques, including specific and precise spinal adjustments. A scoliosis chiropractic adjustment involves specific movements of the neck and other joints to help restore the curve of the spine.
Where to Find an Emergency Scoliosis Chiropractor Near Me
If the pain has become unbearable, you can contact our offices to schedule emergency scoliosis treatment. We will do our best to fit you in at the earliest possible time with a chiropractic scoliosis specialist.
Schedule a Scoliosis Chiropractic Adjustment Today
Dr. Davis Lindsay and the rest of the team at SpineFit look forward to helping you manage your pain with chiropractic therapy for scoliosis. Our chiropractic care for scoliosis offers a natural treatment for minimizing the severity of your condition. Contact us today to schedule an appointment with a leading scoliosis chiropractor in Terrace.